About me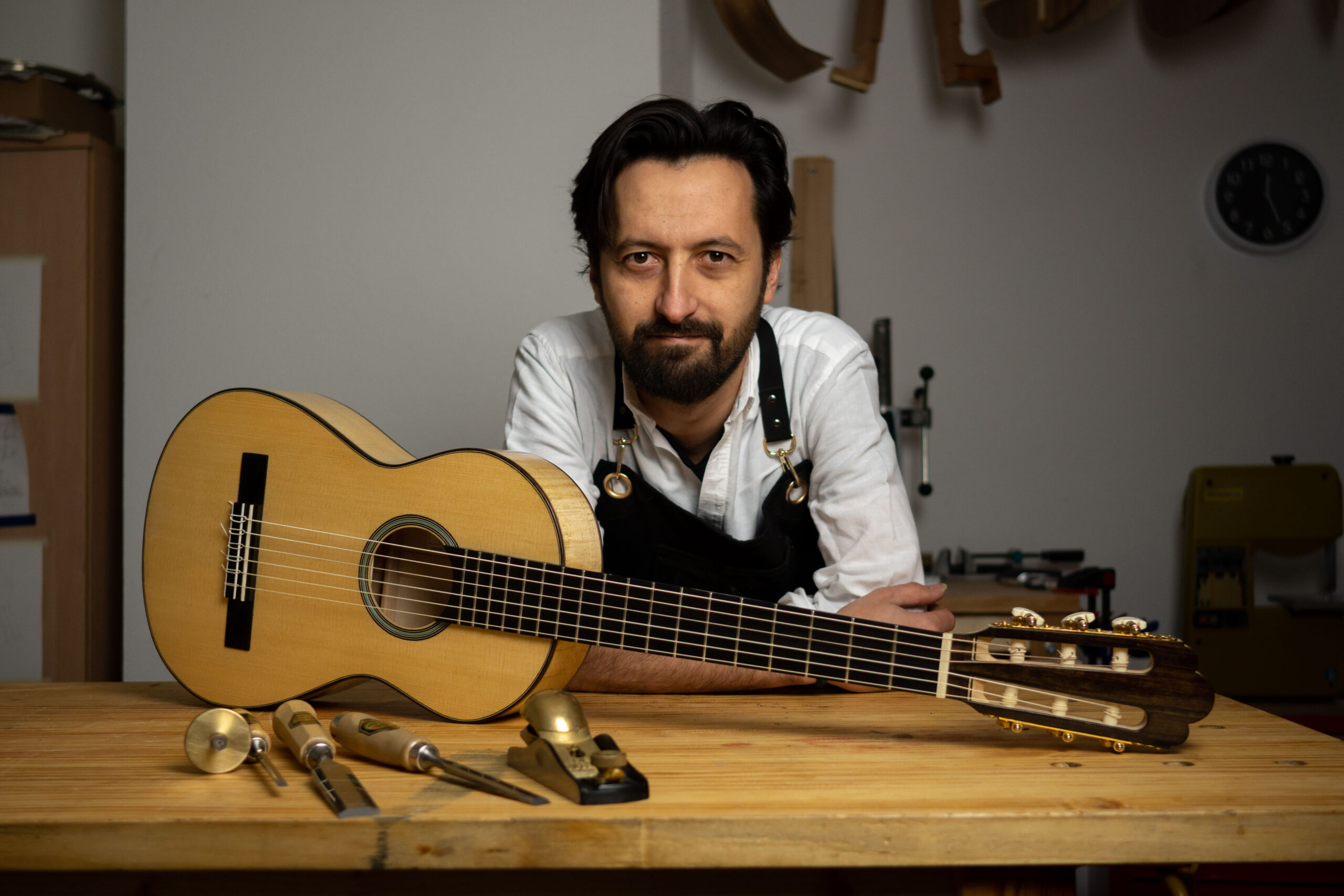 Born in Caravia la Alta (Asturias) and based in Santiago de Compostela. When I was twelve, I started playing classical and electric guitar, taught by professors Marcos Cabal and Guillermo Álvarez. As a guitar maker I learnt the job from Carlos Juan Busquiel (disciple of great masters José Luis Romanillos and Rafael López Porras). I've also attended classes and courses about guitar construction and lutherie with Robert O'Brien and Paco Chorobo.
As a musician, after some years of playing with eventual bands and friends, I began to be interested on creating my own music, and then I started composing and producing music to a great variety of purposes, like book presentations (Plan B), rhapsodies, documentaries and cinema, musical theatre, etc.
I've worked associated with the prestigious visual artist Juan Carlos Quindós, in experimental video-art and live cinema performances like Deslumbre, or the audiovisual show titled Trip_Tic_Oo. In 2020 I published Horizontal, my first record, where I explore the narrative potential of melodies. I'm also co-founder of Néxodos collective, an initiative on contemporary creation connected with rural environments and peripheries.
Until 2021 I've worked simultaneously in a (great) deal of business, mainly related with marketing, education and media.