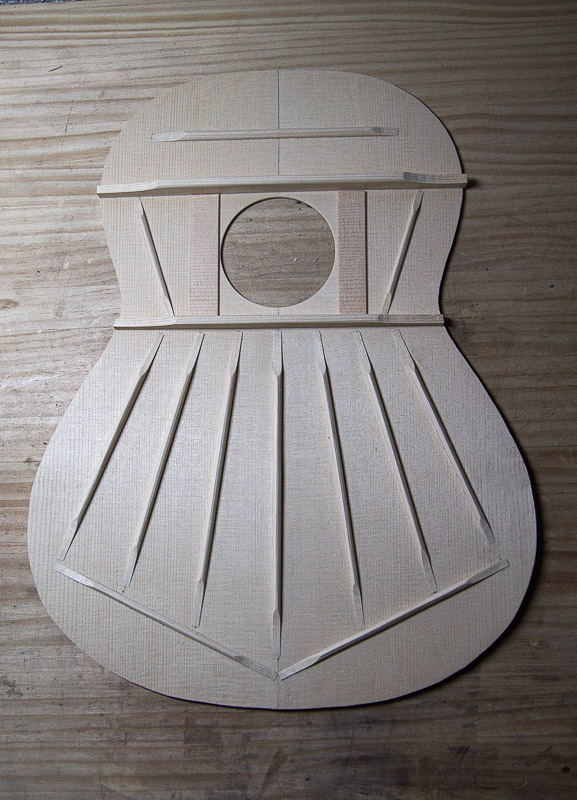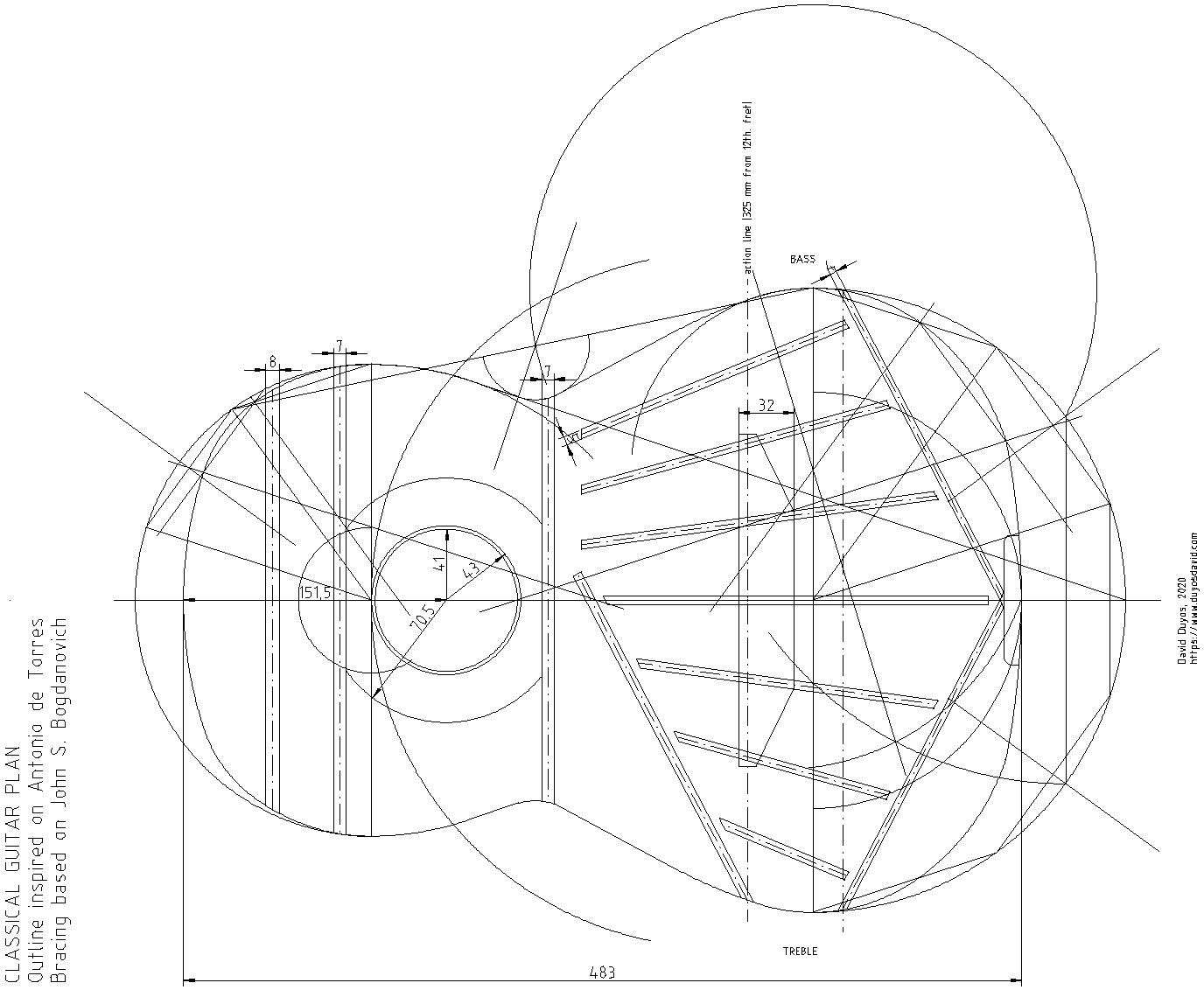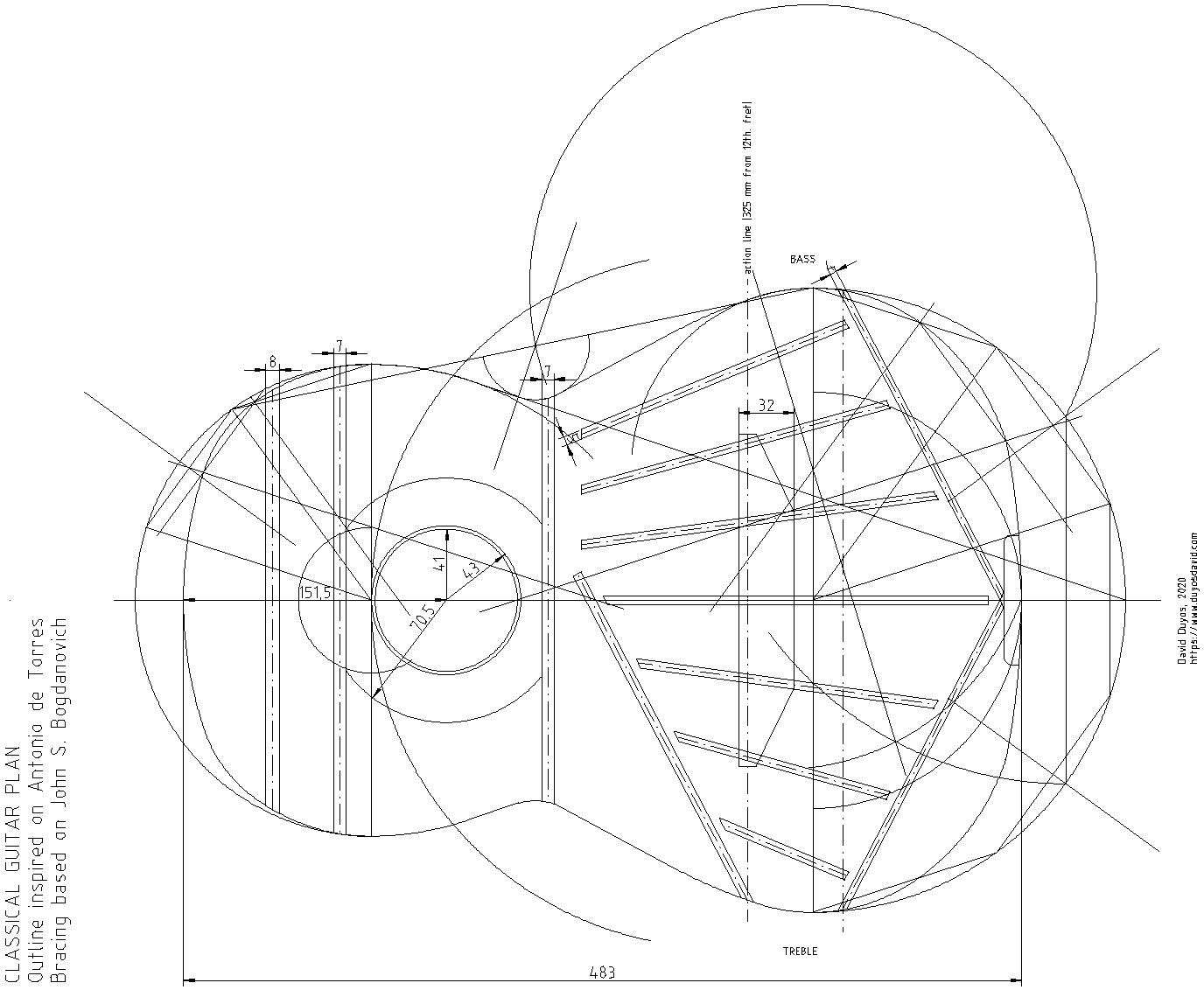 Design your guitar
Building unique guitars for unique musicians
In my workshop in Santiago de Compostela (Spain), I custom design and build classical and flamenco guitars, destined to musicians who need the optimal benefits for their performances. A handmade guitar is a step any guitarist should take to find "that thing" which makes you a unique guitarist.
Fully handmade
Each piece of the guitar is elaborated by hand, taking their unrepeatable properties to the full potential.
Fully customized
In the building process, you can choose the woods, the tuners, the rosette, decoration…
The process of making a luthier's guitar
I spend about 2 months in building a guitar. That's the minimum time to guarantee a high end instrument, due to drying times, finishing and perfect setup, where half of a millimeter easily becomes an abyss to a guitar maker.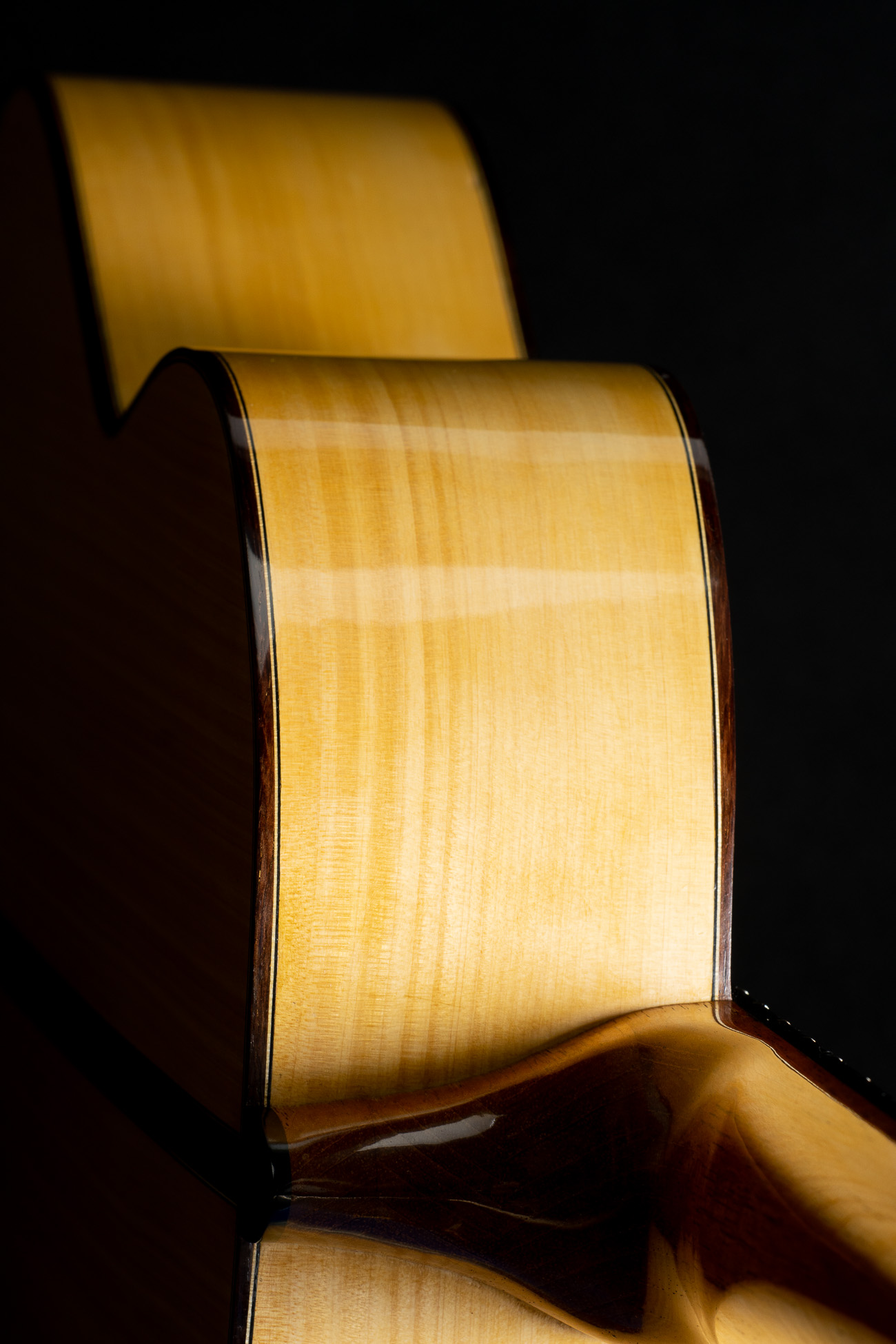 N—01
Choose your design
You'd need a specific instrument, depending on your style and your way of performing, on the sound you are looking for… Leo Brower? Maybe Francisco Tárrega? Something like Segovia's style? Everything is possible.
N—02
Adapt the design
Fortunately, every guitarist is unique. Anyone has exactly your way of performing, the fingers and arms the same large… This part of the design is the key to build a guitar to be comfortable to you. A guitar to play many hours and even avoiding pahtologies to appear.
N—03
Choose the materials
Cedar or spruce; ebony, rosewood; sustainable woods, like walnut or maple… Many options to choose, and each timber will contribute in a different manner to the sonic character of the instrument. All the wood I have in stock has been selected carefully from authorized dealers, to guarantee the maximum quality.
N—04
Building process
This detalied care on the building process makes I spend about 2 months on building a guitar. Along that time I will be in touch with you, informing you of the progress and (if possible) making changes to the initial design.
N—05
Delivery or shipping
I ship all over the world, but is always recommended to pick it up directly at the workshop, so I could make with your advice the final settings of the instrument.